WiFi in restaurants and bars has become an essential service that customers expect.
The challenge is how to generate value from a Free WiFi service.
Freedom Hotspot has the answer in the form of a multi-featured Guest WiFi service specifically for restaurants and bars that harnesses the power of data to create and foster engagement, which in turn nurtures loyalty.
As well as providing a seamless and easy-to-use Internet experience for your customers, venue owners and managers are presented with valuable insight about who your customers are and how, when and why they visit your venue.
Your WiFi will be transformed from a basic customer service into a uniquely powerful channel for nurturing loyalty, enhancing margins and increasing profitability.
Captured data provides real insight into footfall inside and outside your premises, giving you a valuable picture of how many customers your venue is capturing and converting. Find out more from customers by asking them directly with the integrated Review Capture tool and help maintain and build reputation.
Freedom Hotspot WiFi can help optimise dwell time, leveraging existing Internet connectivity to provide a positive WiFi experience. To support your COVID Secure measures, the multi-featured mWaitron tool can help your venue manage customer flow using virtual queuing and create a contactless menu that supports a COVID secure environment. In addition, mWaitron keeps a Digital Diary for Track and Trace compliance.
Freedom Hotspot WiFi automatically captures data about your customers. This can help you to understand who they are and create automated marketing prompts based on demographic profiling and previous visits to your business. Identifying the frequency of customer visits helps to measure loyalty, allowing you to refine customer acquisition and retention campaigns. This data can also be used to develop multi-channel marketing campaigns that connect directly with your customers.
Speak to Freedom Hotspot today about how to make your Guest WiFi better.
Cloud WiFi Management
Visitor WiFi powered by Freedom Hotspot for Restaurants and Bars provides for smart way to offer secure and managed Visitor WiFi. Our cloud platform ensures every component is monitored, managed and updated 24/7 without the need for engineer visits or interruption to your business. Regardless of network size, complexity, location and configuration of Visitor WiFi services, the Freedom cloud platform delivers benefits to clients effortlessly.
We take care of all aspects of your solution, working with your partners to ensure your customers have a positive WiFi experience during their visit.
Seamless Login
Customer WiFi for Restaurants and Bars is specific to your individual business needs. Your customers can login via various easy to use login methods including Facebook and PINcode whilst ensuring you remain in control at the same time. Freedom Hotspot's OneWiFiLogin strategy ensures an evolved and seamless experience.
With every feature customisable, data capture and analytics are available for a deeper understanding of your customers.
Client Dashboard
Visibility of how your Customer WiFi service is being used today, yesterday and every day. Our key performance indicators show how your customers are utilising your WiFi and how it's adding value to their visit to your business.
This valuable captured and detected data provides a new approach for marketing channels that can lead to a more targeted and focused campaign approach.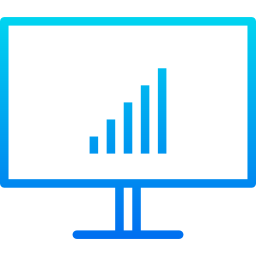 Reliable & Robust WiFi
Customer WiFi powered by Freedom Hotspot utilises the latest cloud managed WiFi network technology that allows your infrastructure to be managed remotely. This allows for advanced network management which delivers superior performance.Working with a choice of enterprise grade WiFi vendors, our vendor agnostic approach ensures you get the best technology for your budget.
Marketing Tools
Customer WiFi with built in marketing! Our WiFi Analytics reveal actionable insights that can be leveraged to engage with your customers, both during and after their visit. Establishing marketing using data intelligence provides an opportunity in a legitimate an effective way.
Wireless Broadcast at no extra cost or effort. Show everyone in your premises or within wireless range about your best offers leveraging your website or Facebook page.
Email Marketing for engaging with customers, today and every day. This invaluable source of ongoing data captured as part of the login process allows you to market with your customers with offers and promotions.