The need for reliable secure WiFi in health care environments is recognised as an essential component for patient engagement and well being. Empowering patients in healthcare, whether Hospitals, GP or Dental Surgeries, Clinics or other clinical or caring environments ensures that waiting times are perceived to be more acceptable.
Mobile signal coverage in large buildings or those made from non-traditional materials can be limited or even non-existent making WiFi access essential way for patient and visitor communication. Patients that are engaged in an activity will tend to be more content and may result in improved levels of well being and a positive experience.
Patient WiFi services powered by Freedom Hotspot empower patients to use their personal devices whilst visiting. Access to the patient related online services including Patient Portal, Care Management System, Electronic Prescription Services via Patient WiFi allow patients to benefit as well as from using the Internet.
Cloud WiFi Network Management
Patient WiFi is powered and managed by the Freedom Hotspot cloud. We take care of all aspects of delivering Patient WiFi as well as every component of the WiFi infrastructure. With remote management, all WiFi network related tech is managed remotely and transparently whilst remaining aligned to your technical objectives and policies. This is whilst working with critical technology partners to ensure patients and visitors have a positive experience during their stay or visit. The Freedom approach ensures faster response times and remote visibility at all times.
OneWiFiLogin
Freedom Hotspot's strategy to make Patient WiFi login easy the first time and seamless every subsequent time. Our flexible and configurable onboarding of end users includes a choice of login methods that are specific to clinical and care environments. The OneWiFiLogin is an evolved approach, which ensures getting onto WiFi and accessing the Internet is simple, seamless and continuous whether the patient visit is for an hour or indeed on a regular basis.
Client Dashboard
Visibility of how your Patient WiFi service is being used today, yesterday and every day. Our key data indicators show how your patients and visitors are utilising the WiFi how it's adding value to their visit.This easy to understand graph based WiFi Client Dashboard can at a glance help key stakeholders understand WiFi is making patient visits just that bit better.
Where other services such as Patient Review has been activated, metrics on how reviews collected can also be illustrated.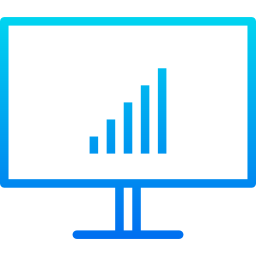 Engagement Tools
Utilising essential data captured as part of the login process for Patient WiFi can be used to engage with patients for engagement, informative and compliance purposes.
WiFi Analytics reveal actionable insights that can be leveraged to engage with patients and visitors. This is a great way to create an ongoing engagement channel for feedback and improvement.