Outdoor hospitality locations like campsites, glamping and tented venues require a Guest & Visitor WiFi service like hotel businesses. The challenge of providing WiFi in outdoor areas is far greater due to external factors such as climate, connectivity, larger open spaces, power supply due to there being limited infrastructure present.
Freedom Hotspot's cloud platform can deliver a multi-purpose WiFi service for both guests as well as the business to ensure connectivity does not hinder the guest experience or site operations alike.
WiFi Analytics can reveal loyalty and engagement info that helps in enhancing your marketing strategy by identifying specific groups of customers. 
Our understanding of campsites, glamping and similar seasonal businesses help us provide a cost effective, customized packages, which address the specific requirements of your site.
Smart Campsite WiFi
Guest WiFi is powered by Freedom Hotspot. Deploying the latest cloud managed WiFi network technology, we manage your infrastructure remotely. This ensures faster response times and remote visibility to the network and how it's performing.
We take care of all aspects of your solution, working with your partners to ensure your guests have a positive experience during their stay.
Seamless WiFi Login
Freedom Hotspot's OneWiFiLogin strategy ensures that your guests, visitors and customers can login in the simplest possible way. In the background we utilise our cloud WiFi platform to ensure that rules are observed and your fibre/broadband is protected, optimised and shared fairly. One of many key invisible features from Freedom Hotspot allows for consistent, reliable and fair WiFi usage whether you have 5, 50 or 500 customers logged in to your WiFi network.
Additionally, it specific to the business needs, whether optimising dwell time or bandwidth any of the following methods can be customised:
PINcode (unique)
Social Media (e.g. Facebook)
Self-Registration
API to 3rd party dbase integration e.g. loyalty card
Client Dashboard
Guest & Visitor WiFi for campsites and outdoor leisure venues requires a setup involving external equipment. Using Freedom Hotspot's Client Dashboard full visibility can be seen with regards to how the WiFi is being used and how much valuable marketing data is being collected. This provides assurance that your customers are enjoying Free WiFi that leads to a positive experience.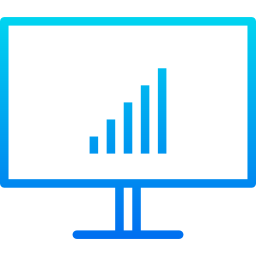 WiFi Marketing Tools
Guest WiFi with integrated marketing. Our WiFi Analytics reveal actionable insights that can be leveraged to engage with guests, both during and after their visit.
Emailing marketing can be more effective using data identifying demographics and visit info.
Captive Portal, can be leveraged to be a wireless broadcast tool promoting current offers within your physical vicinity.
All Weather Specific
Your site is unique and beautiful and we believe it should be enjoyed accordingly. Our expertise in using fit for purpose external commercial grade WiFi technology ensures that signals are strong and robust through your site. Our portfolio of WiFi solutions ensure that we design and install a WiFi network that is as unique as your business.